Hey, it's Karthik here.
Along with my team, I would like to congratulate you on picking up Extempore.
This is going to help you take your video marketing to the next level and it will help you create these on camera videos easier than ever.
The best part is you can get started instantly with no learning curve.
You're going to love it as it will replace expensive tools and complicated setups, with just your smartphone you are going to look like a rockstar.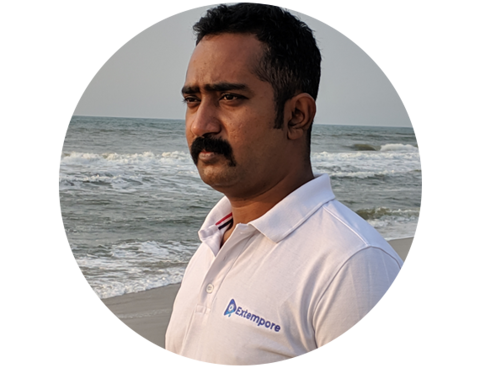 We want you to show off your customized, rockstar videos
Before you start showing off your videos on social media we want to offer you some amazing, cutting-edge features which will make your videos look super professional, add some cool customizations, and eye-popping designs.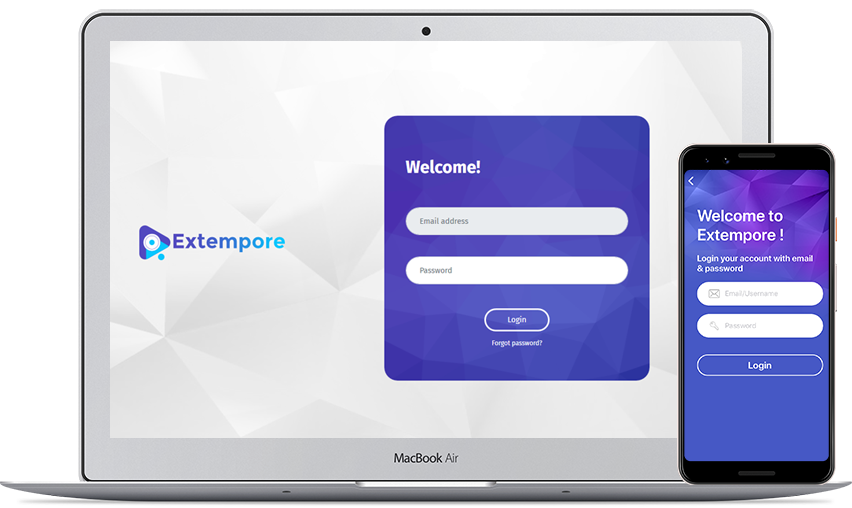 We're talking about Extempore Pro
Extempore Pro gives you 'advanced' features to take your videos to the next level, and make your videos look like they came from an in house production studio, and the best part is you can take full advantage of it even if you are completely new to creating video.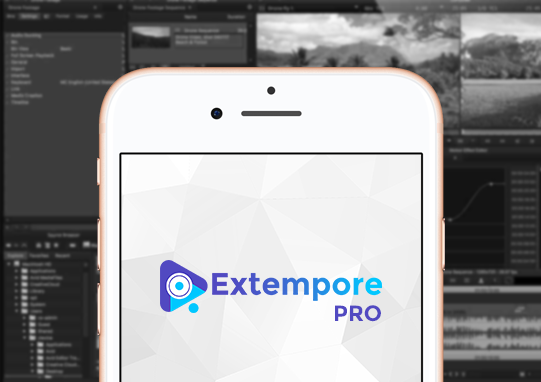 First, you can brand your videos.
Branding videos can open up a whole world of opportunities like becoming a powerful influencer in your niche, become a spokesperson for a brand, getting invited for interviews or to speak on stage.
Check out what Extempore Pro can do for you and you'll quickly see how useful it will be for you and your business.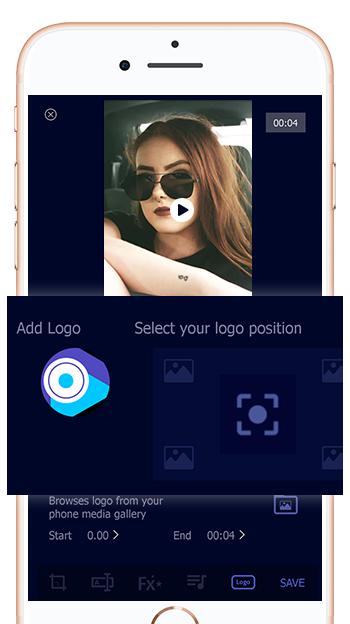 Extempore makes your life easy
Look at what people are saying about Extempore

Maximize your Traffic, Viewership & Sales using Extempore Pro
Let us have a closer look at all the cool additional features that
come with Extempore Pro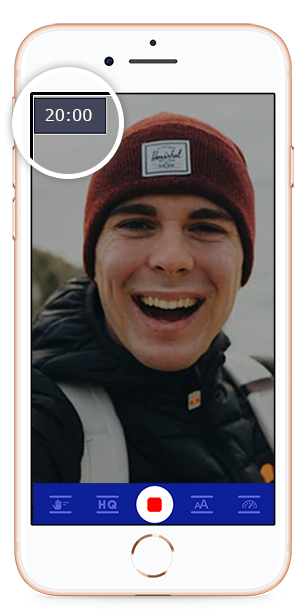 Shoot Longer Videos
Express your thoughts freely and do not worry about a long script. Be it a documentary or a Travel video, with Extempore pro, you can shoot videos upto 20 minutes to express all your thoughts! Don't reserve anything to cut short your videos!
Additional Stories
We know you are a hustler! You are managing multiple clients at the same time. We understand this and allow you to add an additional 25 stories. So you can manage a total of 50 stories at any given time. I heard you say, that's Awesome!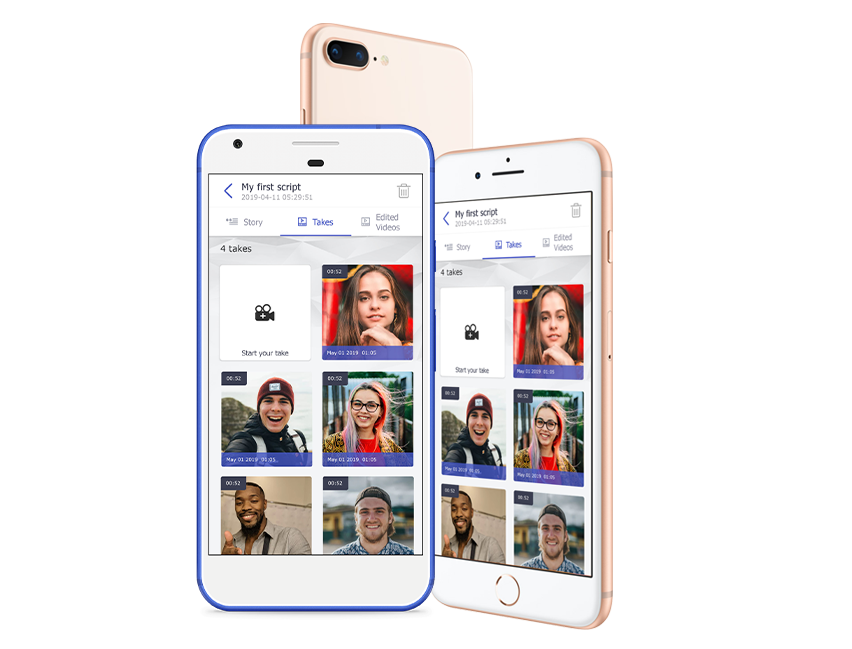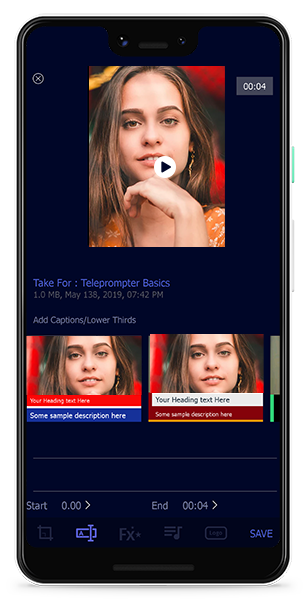 Add lower thirds and Captions
Lower thirds and captions help to add context to the videos. We want to do everything possible to give your videos an extra push. You have a variety of lower thirds and caption formats to choose from. Pick a format and type in your text! You will have beautiful lower thirds and captions added to your video!
Brand your Videos
You heard that right! You can personalize your videos to the extent you can add your brand's logo to your videos. In a few simple clicks, upload your logo and choose the position in which you want it to appear. You can even adjust the opacity of your logo!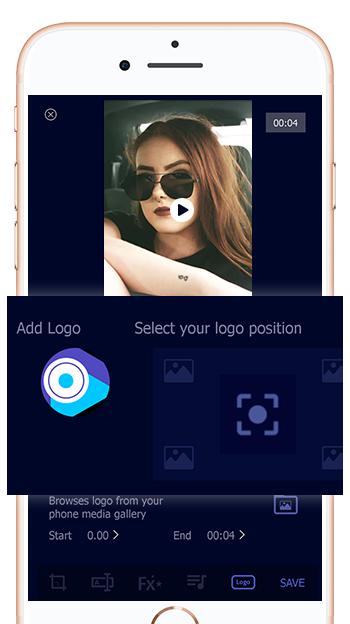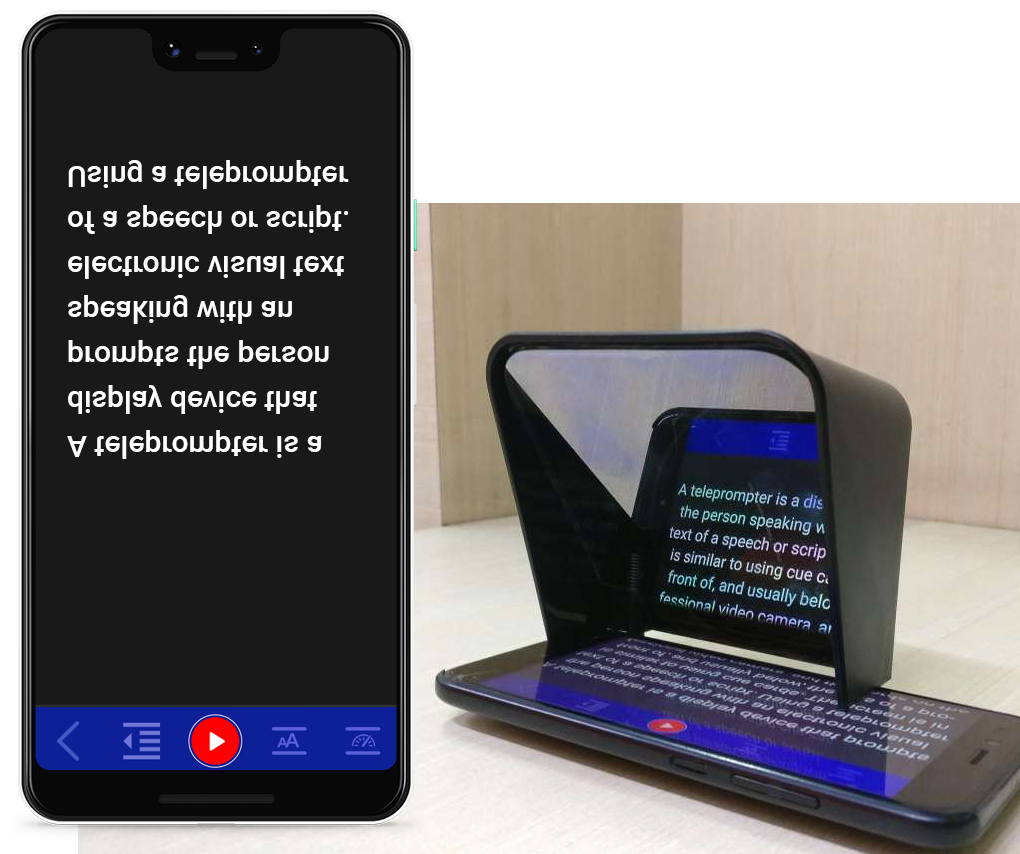 Teleprompter Mode
You can also shoot videos using conventional Teleprompter mode using Extempore Pro
Add Background Music
We want you to create videos full of life. You can choose to add background music to your videos by selecting audio of your choice!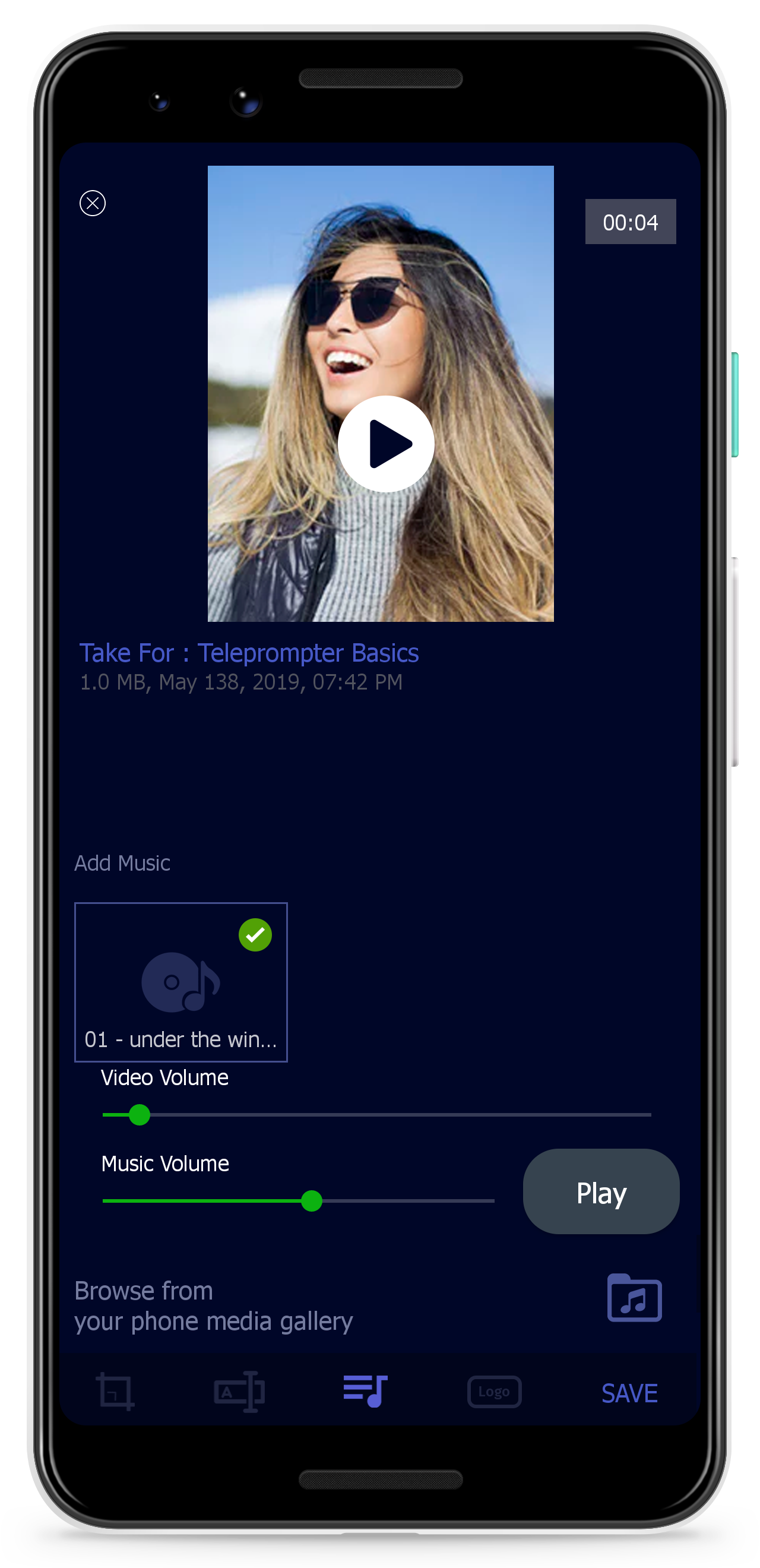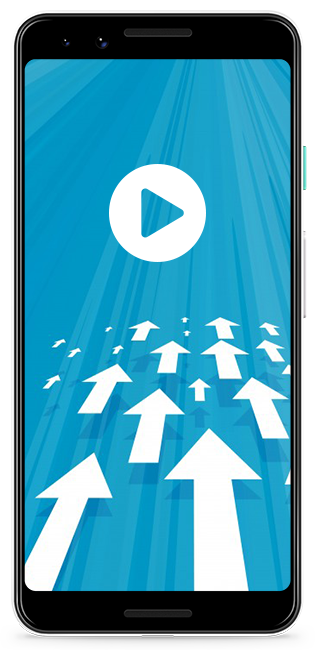 Faster Rendering
With Extempore pro, we commit to reducing your waiting time between video creation and video sharing. Your videos are going to be rendered fast and you can push them to social media even faster!
Shoot Green Screen Videos
Extempore pro gives the power to shoot Green screen Videos. You can remove green screen backgrounds and replace with attractive background choices in the App or any background of your choice by uploading it to the App.
You will get this powerful bonus feature only if you are among the first 500 to pick Extempore Pro. Hope You realize the value of this incredible feature and take action now.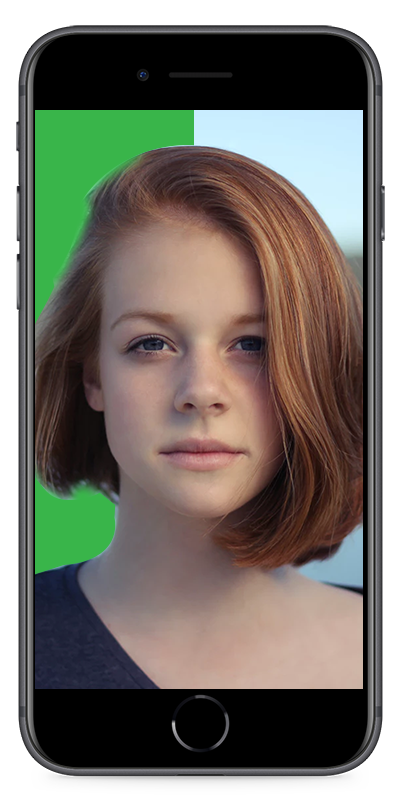 That is a big lot of additional features which
are powerful and useful!
Let me tell you with an example of how these features
can be of real value to you!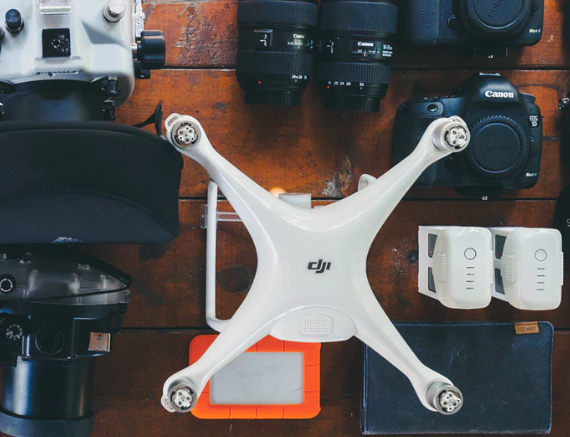 I shoot a lot of Videos,
being an Internet Marketer!
Without Extempore Pro, I used to go the conventional way. I would
need an iPad, a teleprompter, a camera, a videographer and an
army of people to help me pull out the video successfully.
With Extempore Pro!
All I need is my Smartphone. I can shoot the video myself and edit it literally in minutes without any complex equipment or even multiple tools!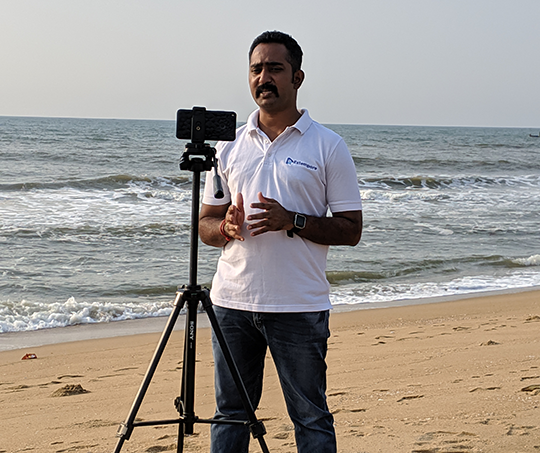 Say if you are an influencer. You are
endorsing a brand 'XYZ'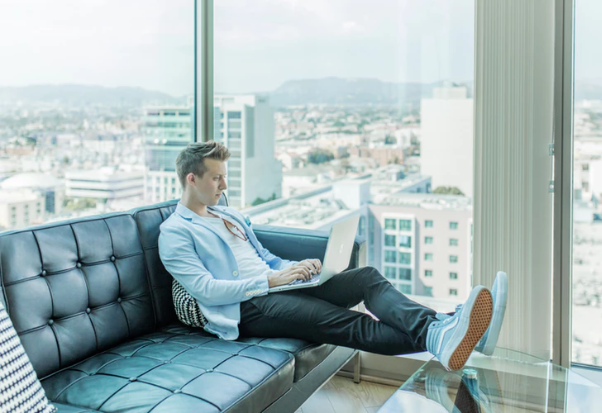 You would want to add lower thirds, captions, and logo of the
brand you are endorsing to the videos you shoot.
Without Extempore pro, you might have look for tools which
will help you add branding to your videos. You might have
to learn to work with complex tools! All that is no more required.
With Extempore pro, simply shoot, edit and customize
everything from your mobile app!
Who is this tool for?
Anybody who does business and uses the Internet as a medium to market will need Extempore pro!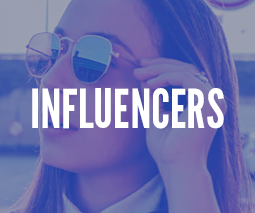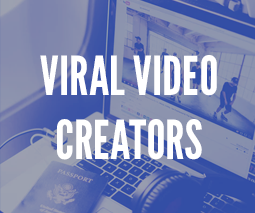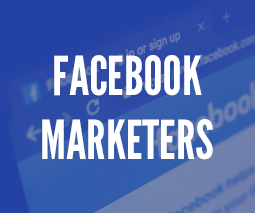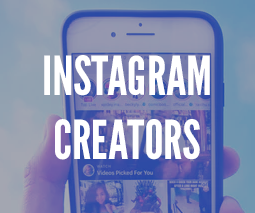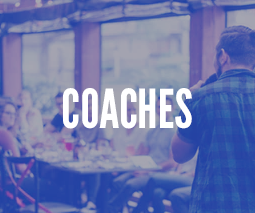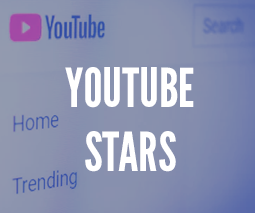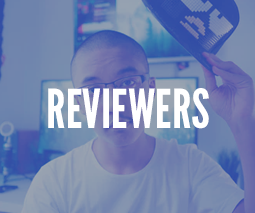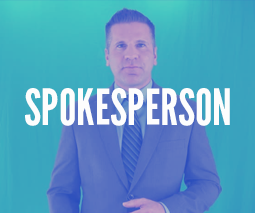 Upgrade now before the next price bump! All said and done, you need to act fast to grab this opportunity!
This is a limited time offer and the price is going to increase very soon!
We literally can't afford to have everyone at this low price due to the huge rendering cost.
To be able to support and offer a good quality product, we will be increasing the price very soon!
However, you have a very limited time left before which you can purchase Extempore Pro for this one-time low price.
You would absolutely enjoy creating videos with Extempore Pro and the best part is you don't even have to open another App or tool to do any editing!
Grab this opportunity now and you are backed by our 30-days no questions asked money back guarantee!
Limited time offer! Do not miss these Exclusive bonuses while you buy Extempore Pro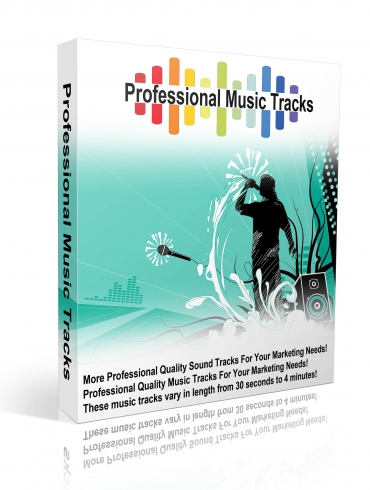 Professional Music Tracks
More Professional Quality Sound Tracks For Your Marketing Needs! Professional Quality Music Tracks For Your Marketing Needs! These music tracks vary in length from 30 seconds to 5 minutes!
Using a professional music track will separate your plain, ordinary video from a professional videos that used professional music or audio tracks. So if you're an audio engineer or a video creator, these tracks are very helpful in dubbing your text slides, creating an effects or insert it in your logo animation.
Make sure you upgrade now and get access to the technology people are yearning to have in their hands! This is a golden opportunity to save a ton of money, efforts and keep adding clients to your business!
Go ahead and secure your copy of Extempore Pro before the price increases.Press the buy now button right away!
Frequently Asked Questions
How many stories/videos can I take with the pro version?
You can create up to 50 stories in total with this version ( 25 FE and 25 additional) and go for multiple takes till you are satisfied with the video.
What are the additional styling features that I get with the pro version?
You can add lower thirds/captions to the video You can add logos to the video and change its position You can also add music background to Videos
Is there any restriction on the Video length?
Yes, the user can shoot Videos up to 20 minutes.
What are all the additional features in the PRO version?
User can have the Teleprompter mode with this PRO version With Extempore pro, we commit to reducing your waiting time between video creation and video sharing. Your videos are going to be rendered fast and you can push them to social media even faster!